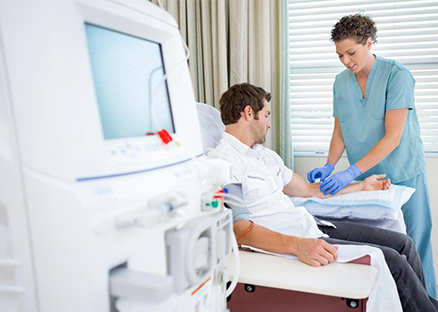 DEPARTMENT OF DIALYSIS
The Shiba Hospital dialysis unit Calicut is one of the best facilities considered in Kerala for dialysis and kidney malfunction and failure. The expert faculties and state-of-the-art infrastructure with the Shiba Hospital is one of the best as far as facilities available in Calicut, Kerala. While you can have an appointment with the most capable renal experts, you can also cater to a multi-specialty arena of analysis and treatment as far as renal dysfunctions are concerned. They have every facility to diagnose and detect any sort of illness, such chronic kidney diseases and levels of renal dysfunction.

Our centre offers specialized care to patients with End stage renal disease, Acute Kidney injury and features modern atmosphere with latest equipments, experienced Renal nurses and dialysis Technicians.